Bristol COPPP28 – People, Planet, Pastry
December 7 @ 6:00 pm

-

10:00 pm
Join People Planet Pastry (COPPP) on 7th December to find hope, learn what's going on in your local community, get involved & take action!
COPPP28
People, Planet, Pint (and Pastry) has always been about bringing people together to share what is going on in the local community, and ultimately, give hope that things are indeed happening.
On the 7th of December this year, we are planning a unified alternative COP28 event, with PPP's all over the country at the same time, to give those who may be tired of the relentless news cycle somewhere to come and feel heard, and learn about local action they can get involved with.
You're invited to join us at the "Congress of the People Planet Pints", or "COPPP28".
If you're curious about climate and want to learn more about what you can do individually or through your work, join others at COPPP28 to find out more about what's happening in your area and how you can get involved.
No agenda, workshops or webinars.
Started in Glasgow during COP26, this relaxed event brings together those with a shared passion for sustainability in all its forms.
Let's see where the conversation, and night, takes us!
Find others who can collaborate and help you on your journey and have fun doing so!
Your Volunteer Hosts
Hosted by Izzy and Joss of Enviral, and Robert of Bowman Finance
Enviral is a full-service ethical brand + digital marketing agency that cares for people and the planet. We're on a mission to effectively communicate purpose to the world. We help ethical companies, or companies who would like to be ethical, get into the spotlight through remarkable communications and strategy.
Robert Quarry is founder of Bowman Finance, specialising in connecting property investors with lending solutions. Pioneering expansion into sustainable investments, from carbon offsets to Biodiversity Net Gain Units, to drive positive environmental change.
One Nine Nine – Official COPPP Media Partner
We're delighted to welcome One Nine Nine as the official media partners for Small99's COPPP28 events.
One Nine Nine provides digital marketing, design, PR and comms support to clients in the sustainability space – helping businesses that do good in the world to reap the commercial benefits. With national and multinational clients covering sustainable commodities, food manufacturing and tech, One Nine Nine helps organisations to shape their sustainability messages and share them with the world. Outside of sustainability, the company also supports major names from across the world of entertainment, including DJ Annie Mac, Oscar winner Riz Ahmed, and Damon Albarn.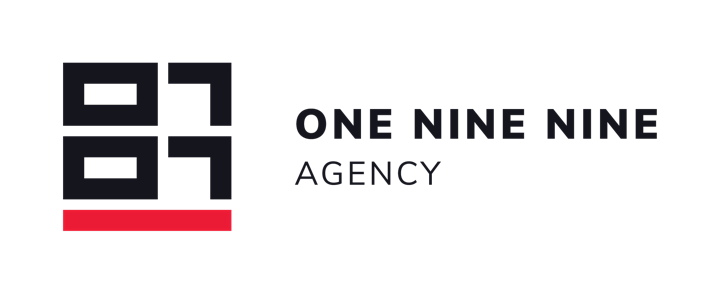 Our Sponsor

Small99 is delighted to partner with Sage who will become our key People Planet Pastry sponsor.
The support of Sage will allow us to cover our event cost (including pastries), but also to expand to more cities and keep the conversations and decarbonisation actions growing.
Sage is helping SMBs decarbonise through tech solutions and education.
Conrad Langridge, Sage Earth:
"We have seen the success of the People Planet Pint series run by Adam and the team, and having attended a number of sessions we know the value this is bringing the small business community, we wanted to support People Planet Pastry series to build on that success but in a way that focuses on SMB decarbonisation as a direct action."
About Us
Small99 is a platform that guides small business owners to Net Zero and avoids the overwhelm. Small99 organises the PPP events, with the belief that bringing people together will spark unexpected solutions to collaboration in tackling climate change.
Related Events