Bristol – People, Planet, Pint x Blue Earth Summit: Sustainability Meetup
October 11 @ 7:00 pm

-

9:30 pm
Pop down to your local People Planet Pint meetup to find more about what's going on locally with sustainability and how you can get involved
Blue Earth Summit, Bristol: 11-13 October
As part of the Blue Earth Summit, we're running a People Planet Pint meetup on Wednesday 11th October at the Left Handed Giant.
Pop down to your local People Planet Pint meetup to find more about what's going on locally with sustainability and how you can get involved.
Your local meetup is a great place to start your journey or continue learning, and meet diverse people to chat about life and how we can sustain it. Every job is a climate job, so come along and learn about how you can take action, as well as what is going on locally.
We welcome everyone, regardless of their experience or background. People Planet Pint is a space where everyone can feel comfortable learning about sustainability and sharing their ideas.
Afterall, creating a sustainable future requires connected communities. And what better way to bring everyone together than over a drink?
+ Special guest – Comedian, Stuart Goldsmith
"The funny side of climate change (no, really!) Quiet excellence…an intelligent, well-crafted act." ★★★★ The Times
Spoilers is a stand up show all about the climate crisis. The show won the prestigious Leicester Comedy Festival Best Show Award 2023 and was one of the best-reviewed shows at the Edinburgh Fringe Festival, where he played to sellout audiences and received wide critical acclaim.
An internationally award-winning comedian, podcaster, speaker and comedy expert, Stuart's TV credits include Alan Davies' As Yet Untitled, Russell Howard's Stand Up Central, and he performed stand up on Conan, hosted by comedy icon Conan O'Brien.
The List appreciated how: "approaching this looming global catastrophe from a multitude of angles, he typically skillfully roots them in his own life, casting them out far and wide so that everyone can relate. Sharp on the overwhelming nature of the issue, which prompts so many of us to dismiss it as beyond our control, he's especially, piercingly funny on the hypocrisies we all indulge in." ★★★★
Broadway World cited Spoilers as a: "cathartic and fun hour well crafted to nudge anyone, wherever they are on their own sustainability journey, that little bit more in a hopeful direction". ★★★★★
Now Stuart is performing his climate comedy to organisations across the UK and internationally to engage the workforce in the important issue of sustainability and climate change; to send out a call to action and alleviate our collective dread by tackling a very serious subject via a very entertaining medium. This is comedy to create change.
www.stuartgoldsmith.com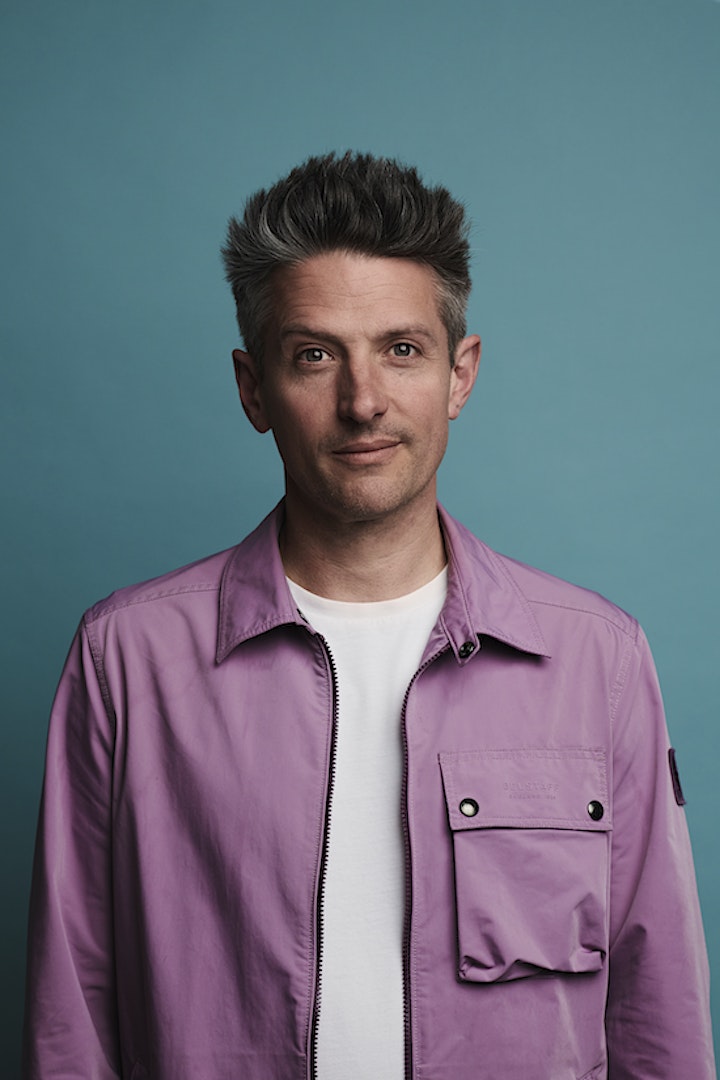 Your Volunteer PPP Hosts
Hosted by Izzyand Joss of Enviral Enviral is a full-service ethical brand + digital marketing agency that cares for people and the planet. We're on a mission to effectively communicate purpose to the world. We help ethical companies, or companies who would like to be ethical, get into the spotlight through remarkable communications and strategy.
Robert Quarry is founder of Bowman Finance, specialising in connecting property investors with lending solutions. Pioneering expansion into sustainable investments, from carbon offsets to Biodiversity Net Gain Units, to drive positive environmental change.

Our Sponsor
KRYSTAL are an award-winning, 100% green web hosting provider, with datacentres in the UK, US, & Europe. They are climate positive, and their approach centres on value, quality and transparency.
We are delighted to announce our partnership with Krystal (the UK's only B Corp web hosting/cloud provider), and welcome them on board as sponsors of the People, Planet, Pint events.
This means the first 33 drinks are on Krystal at every event, and has allowed us to invest and upscale the series to accelerate action on climate change.
Simon Blackler is the founder and CEO of KRYSTAL, and Co-Founder of MillionTreePledge.
About Us
Small99 provides carbon reduction plans for micro and small businesses. With a simple measurement tool and practical actions broken down into 10 minute to-do lists, Small99 empowers the 99% of businesses to start on their sustainability journey, and win more customers while doing so.
Related Events