Hampshire COPPP28 – People, Planet, Picture: Sustainability Meetup
December 7 @ 6:00 pm

-

8:30 pm
Join Hampshire's People Planet Picture to connect with other sustainability curious people, learn what's going on locally and take action!
Hampshire People, Planet, Picture is a one-night only short film festival designed to connect people to climate action through the power of film, meet other sustainability-curious people and to be inspired to take action at home, community, or at work to protect our planet earth and take nature-positive action right now.
Hampshire People, Planet, Picture is one of more than forty free-ticketed events across the U.K. on 7th December, 2023 in the Congress of the People, Planet, Pints (COPPP) series which is a local level alternative to COP28 in Dubai.
We don't have the pints but we do have pictures and a complementary tee, coffee or soft drink thanks to our sponsors Small99 and Krystal.
Hosted at the University of Southampton, the short film festival will feature screenings of short films from the Save Our Wild Isles film collection including Catch 22, The Business of Nature, and Banking on a Wilder Tomorrow.
Networking runs from 6:00pm – 6:45pm followed by the screening of 4 short sustainability films which will be discussed openly in a true film club style to share thoughts, reactions and critique.
Strictly limited to 60 seats. Please register via Eventbrite!
Your Volunteer Hosts
Duncan East, CEnv, FIEMA, is Head of Sustainability for Marwell Wildlife, a conservation charity dedicated to restoring nature, promoting sustainable living and catalysing change. Marwell has active conservation programmes in Tunisia, Kenya, Zimbabwe, China and Polynesia and as well as operating Marwell Zoo in Hampshire, UK which welcomes over 500,000 visitors each year. Duncan has 25 years experience in environmental management and consultancy including ISO14001, low carbon technologies and renewable energy projects, water saving, sustainable and ethical purchasing and delivering training and seminars. Duncan is chair of the Winchester Sustainable Business Network, chair of the BIAZA Environmental Impact and Sustainability working group and chair of the Solent IEMA / Southampton Green Drinks network. Duncan's PhD research explored methods of measuring and quantifying behaviour change and its potential contribution to achieving net positive impact.
Jaimie Harris is the co-founder of The Pollinator, a certified Pending B Corp guiding small businesses through the B Corp journey, and serves as the co-chair for B Local Hampshire.
With a commitment to creating a lasting positive impact, Jaimie's central goal is to make regenerative and positive business practices both accessible and achievable for companies everywhere.With every endeavour, Jaimie operates with a simple principle in mind: to ensure every business decision, no matter how small, contributes positively to our world.
She is an approved B Leader by B Lab UK, an alumnus of Cambridge Institute Sustainability Leadership (CISL) Business Sustainability Management (BSM) and serves as the co-chair for B Local Hampshire+, the local community of B Corps and B Leaders in the wider Hampshire area.
Meredith is the founder of BambooWorx, a sustainable marketing and growth consultancy for fintech, crypto and digital-first businesses that want to build or scale on the principles of people, planet, and profit. She's a marketing leader and 'doer' who draws on her vast experience to bridge the world of crypto and digital assets, traditional finance, fintech and ESG principles as new technologies transform economies, ecosystems, and societies. Her motto is live and lead with purpose.
Meredith has held global marketing leadership positions across the globe in Australia, Singapore, Hong Kong, and the UK for category leader brands like Citibank, FTSE Rusell, Elliptic, Contis, and SS&C Technologies.
She is a Fellow of the Chartered Institute of Marketing, a Cambridge Institute Sustainability Leadership (CISL) Business Sustainability Management (BSM) alumni, and holds a Bachelor of Commerce (Marketing and Hospitality Management) from UNSW, Australia.
One Nine Nine – Official COPPP Media Partner
We're delighted to welcome One Nine Nine as the official media partners for Small99's COPPP28 events.
One Nine Nine provides digital marketing, design, PR and comms support to clients in the sustainability space – helping businesses that do good in the world to reap the commercial benefits. With national and multinational clients covering sustainable commodities, food manufacturing and tech, One Nine Nine helps organisations to shape their sustainability messages and share them with the world. Outside of sustainability, the company also supports major names from across the world of entertainment, including DJ Annie Mac, Oscar winner Riz Ahmed, and Damon Albarn.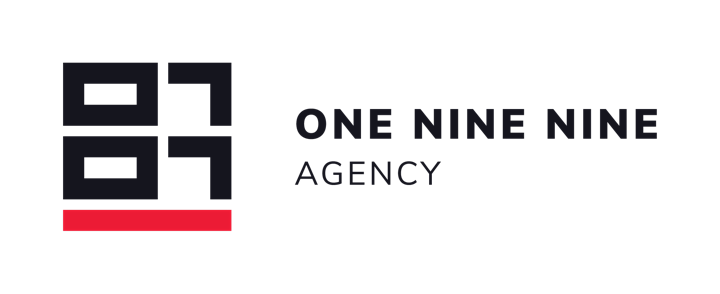 Our Sponsor
KRYSTAL are an award-winning, 100% green web hosting provider, with datacentres in the UK, US, & Europe. They are climate positive, and their approach centres on value, quality and transparency.
We are delighted to announce our partnership with Krystal (the UK's only B Corp web hosting/cloud provider), and welcome them on board as sponsors of the People, Planet, Pint events.
This means the first 33 drinks are on Krystal at every event, and has allowed us to invest and upscale the series to accelerate action on climate change.
Simon Blackler is the founder and CEO of KRYSTAL, and Co-Founder of MillionTreePledge.
About Us
Small99 is a platform that guides small business owners to Net Zero and avoids the overwhelm. Small99 organises the PPP events, with the belief that bringing people together will spark unexpected solutions to collaboration in tackling climate change.
Related Events