Richmond COPPP28 – People, Planet, Pint: Sustainability Meetup
December 7 @ 7:00 pm

-

10:00 pm
Join our People Planet Pint (COPPP) on 7th December to find hope, learn what's going on in your local community, get involved & take action!
COPPP28
People, Planet, Pint has always been about bringing people together to share what is going on in the local community, and ultimately, give hope that things are indeed happening.
On the 7th of December this year, we are planning a unified alternative COP28 event, with PPP's all over the country at the same time, to give those who may be tired of the relentless news cycle somewhere to come and feel heard, and learn about local action they can get involved with.
You're invited to join us at the "Congress of the People Planet Pints", or "COPPP28".
If you're curious about climate and want to learn more about what you can do individually or through your work, join others at COPPP28 to find out more about what's happening in your area and how you can get involved.
No agenda, workshops or webinars. Just chat over some drinks.
Started in Glasgow during COP26, this relaxed event brings together those with a shared passion for sustainability in all its forms.
Let's see where the conversation, and night, takes us!
Find others who can collaborate and help you on your journey and have fun doing so!
Your Volunteer Hosts
Claire helps experienced sustainability leaders be a force for change in their organisations. She's coached and trained sustainability leaders from the NHS, BT, Natwest, Pukka, Halfords, KPMG and specialist consultancies including Carbon Intelligence and SystemiQ to:
Have a clarity of focus that creates momentum
Influence decisions, commitments and action on climate
Stay resilient and impactful in the face of challenging news
Claire combines her commercial experience (in her last role she grew the business by £20m in a single year!), with her background in sustainability and expertise as a coach. She's accredited by the International Coaching Federation, a Climate Change Coach and Positive Intelligence Coach, and a member of the Climate Coaching Alliance.
Sonia is co-founder of Couch to Carbon Zero, on a mission to help organisations spark a culture of sustainability from the inside out, taking their people with them on the Race To Zero.
Designed for busy people, the 10 Day Sprint is smart stuff, conveyed in minutes to have employees informed, empowered and confident they're maximising their impact.
Sonia's background in music and publishing, before becoming a Career and Executive Coach. Following one fateful day in 2019, realising that without individual action we would never win the fight for our planet, she set out along with her co-founder, to make it easy for everyday people to play their powerful part. She brings her mix of design, communication and behaviour change to help make that happen.
Working with organisations including GoCardless, Paramount, Aegon, The Surrey Wildlife Trust and many more, they've taken thousands of people through the Sprint at pace, for actionable change that lasts.
One Nine Nine – Official COPPP Media Partner
We're delighted to welcome One Nine Nine as the official media partners for Small99's COPPP28 events.
One Nine Nine provides digital marketing, design, PR and comms support to clients in the sustainability space – helping businesses that do good in the world to reap the commercial benefits. With national and multinational clients covering sustainable commodities, food manufacturing and tech, One Nine Nine helps organisations to shape their sustainability messages and share them with the world. Outside of sustainability, the company also supports major names from across the world of entertainment, including DJ Annie Mac, Oscar winner Riz Ahmed, and Damon Albarn.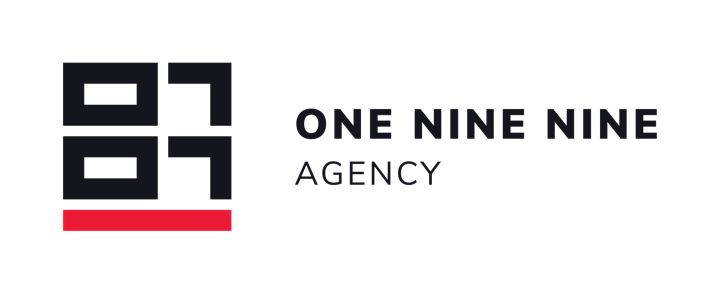 Our Sponsor
KRYSTAL are an award-winning, 100% green web hosting provider, with datacentres in the UK, US, & Europe. They are climate positive, and their approach centres on value, quality and transparency.
We are delighted to announce our partnership with Krystal (the UK's only B Corp web hosting/cloud provider), and welcome them on board as sponsors of the People, Planet, Pint events.
This means the first 33 drinks are on Krystal at every event, and has allowed us to invest and upscale the series to accelerate action on climate change.
Simon Blackler is the founder and CEO of KRYSTAL, and Co-Founder of MillionTreePledge.
About Us
Small99 provides carbon reduction plans for micro and small businesses. With a simple measurement tool and practical actions broken down into 10 minute to-do lists, Small99 empowers the 99% of businesses to start on their sustainability journey, and win more customers while doing so.
Related Events