Newcastle COPPP28 – People, Planet, Pint: Sustainability Meetup
December 7 @ 12:00 pm

-

8:00 pm
Join our People Planet Pint (COPPP) on 7th December to find hope, learn what's going on in your local community, get involved & take action!
C OPPP28
People, Planet, Pint has always been about bringing people together to share what is going on in the local community, and ultimately, give hope that things are indeed happening.
On the 7th of December this year, we are planning a unified alternative COP28 event, with PPP's all over the country at the same time, to give those who may be tired of the relentless news cycle somewhere to come and feel heard, and learn about local action they can get involved with.
You're invited to join us at the "Congress of the People Planet Pints", or "COPPP28".
If you're curious about climate and want to learn more about what you can do individually or through your work, join others at COPPP28 to find out more about what's happening in your area and how you can get involved.
No agenda, workshops or webinars. Just chat over some drinks.
Started in Glasgow during COP26, this relaxed event brings together those with a shared passion for sustainability in all its forms.
Let's see where the conversation, and night, takes us!
Find others who can collaborate and help you on your journey and have fun doing so!
Your Volunteer Hosts
Anne-Marie Soulsby: As a child of the 80's, I've always been acutely aware of the fragility of our planet and the impact we have, but also the unique challenges everyone faces with becoming more sustainable. My Award Winning Expertise & Knowledge includes:
Climate Literacy Trainer & Sustainability Coach
Undergraduate Degree in Environmental Science, Masters in Conservation Biology, Life Coaching Diploma
2 Awards at the Climate Co-Lab, a climate change competition at MIT University
Eco Renovator
Chair of Climate Action Wansbeck
Core Member of Divest Tyne & Wear Pension Fund Campaign Group
Former Director of a climate communications NGO in Africa, former IUCN Red List Assessor, former officer for an international fieldwork based research organisation
Featured in The Telegraph!
Claire has long been concerned (borderline panicking) about environmental issues and after many years working in the waste industry and the public sector, she decided to forge her own path to connect with people. Venture Zero was established to engage with businesses, local communities and schools on the climate crisis, the link to our mental health and wellbeing and to empower people to understand that small steps add up to make a big difference. Claire delivers workshops/training and works with organisations on their roadmap to Net Zero with the aim of leaving people feeling more positive about the future.
Supported by: Robson Laidler
Robson Laidler is kindly sponsoring this Newcastle chapter of People Planet Pint.
Team of 100 staff based in Jesmond and Chester le Street, offering business advisory, audit, tax advisory and compliance, accounts preparation, payroll and VAT services.
Our purpose is to "Make a positive difference to people's lives".
We are a Certified B Corporation, which means we use our business as a force for good, balancing purpose with profit. One of only three accountants in the whole of the UK and the first B Corp in the North East!
Recognised as one of the 'Best in the World' B Corps for our Governance.
We have our own Community Foundation Fund, which sees us donate 5% of our profits each year to charitable causes across the North East.
All staff are given paid volunteer days each year.

One Nine Nine: Official COPPP Media Partners
We're delighted to welcome One Nine Nine as the official media partners for Small99's COPPP28 events.
One Nine Nine provides digital marketing, design, PR and comms support to clients in the sustainability space – helping businesses that do good in the world to reap the commercial benefits. With national and multinational clients covering sustainable commodities, food manufacturing and tech, One Nine Nine helps organisations to shape their sustainability messages and share them with the world. Outside of sustainability, the company also supports major names from across the world of entertainment, including DJ Annie Mac, Oscar winner Riz Ahmed, and Damon Albarn.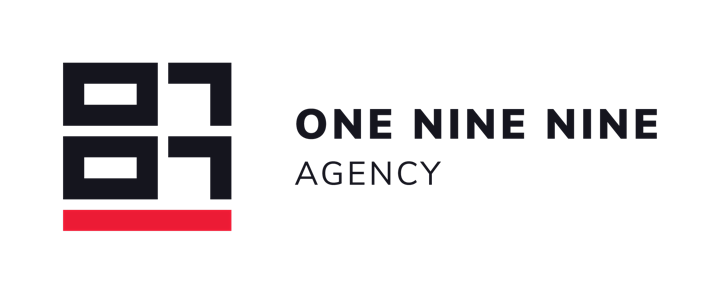 Our Sponsor
KRYSTAL are an award-winning, 100% green web hosting provider, with datacentres in the UK, US, & Europe. They are climate positive, and their approach centres on value, quality and transparency.
We are delighted to announce our partnership with Krystal (the UK's only B Corp web hosting/cloud provider), and welcome them on board as sponsors of the People, Planet, Pint events.
This means the first 33 drinks are on Krystal at every event, and has allowed us to invest and upscale the series to accelerate action on climate change.
Simon Blackler is the founder and CEO of KRYSTAL, and Co-Founder of MillionTreePledge.
About Us
Small99 is a platform that guides small business owners to Net Zero and avoids the overwhelm. Small99 organises the PPP events, with the belief that bringing people together will spark unexpected solutions to collaboration in tackling climate change.
Related Events